The summit of Glaramara was the objective.
The forecast was set to deteriorate as the day went on and so an early start was necessary. I began early from the car park at Seatoller and made my way up the NNE ridge of Glaramara. The footpath was good to begin with and there were good views of Combe Gill and Raven Crag. There is an obvious gully on Raven Crag, 'Raven Crag Gully', which looked like a good winter climb from the footpath.
As I gained height on the ridge, the footpath disappeared under loose, powdery snow. I had to break trail, which was not too difficult as the contours on the upper part of the ridge rise gradually, with a slightly steeper incline just below the summit. There is also a very small tarn on the south area of the summit, which was just visible given the snowy conditions on the day.
When I reached the summit the winds had strengthened and it was very blustery. In order to get off the mountain before the gales developed fully, I made a quick, steep descent into Hind Gill. This eventually led me into Seathwaite and then back to Seatoller. It was good to explore a new area of the Lake District and I will definitely make an effort to return to this area and climb 'Raven Crag Gully'.


The summit of Glaramara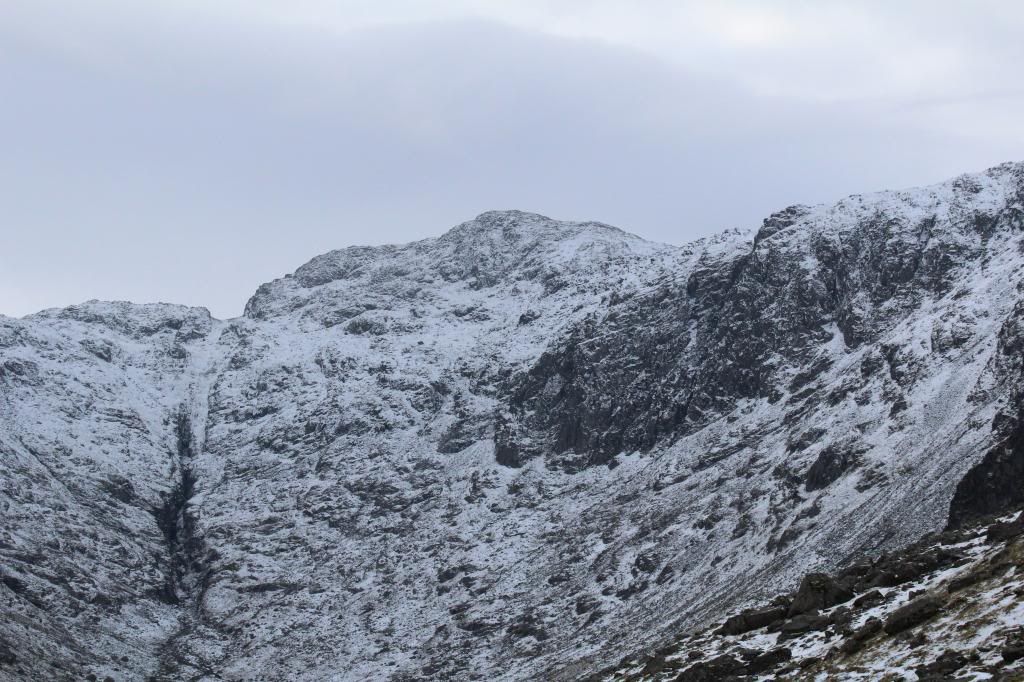 Raven Crag ('Raven Crag Gully' on the left)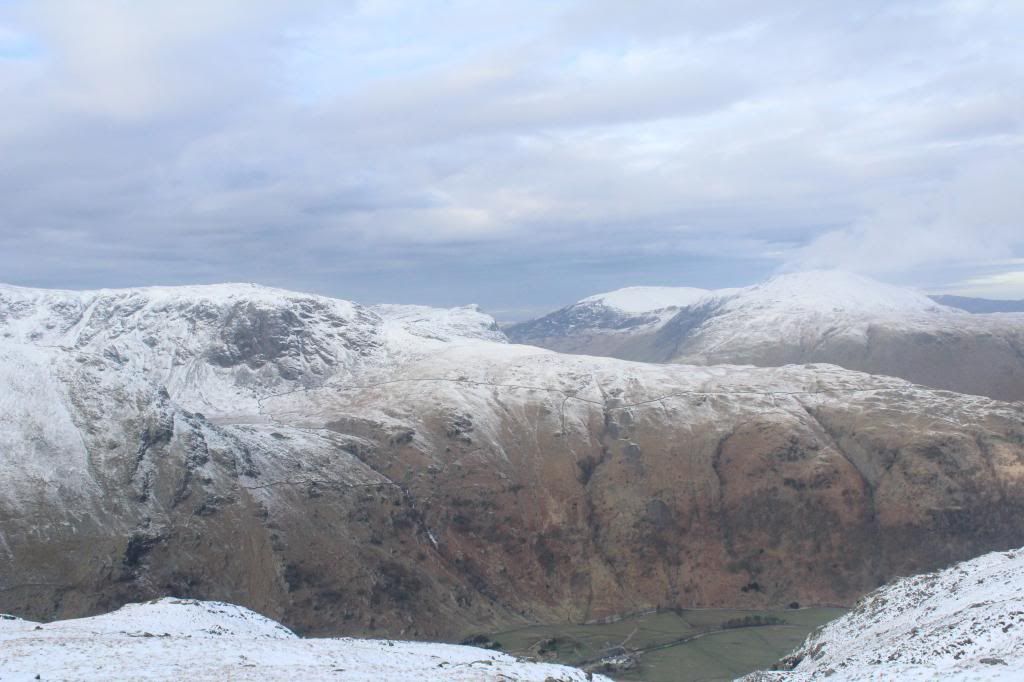 The descent into Seathwaite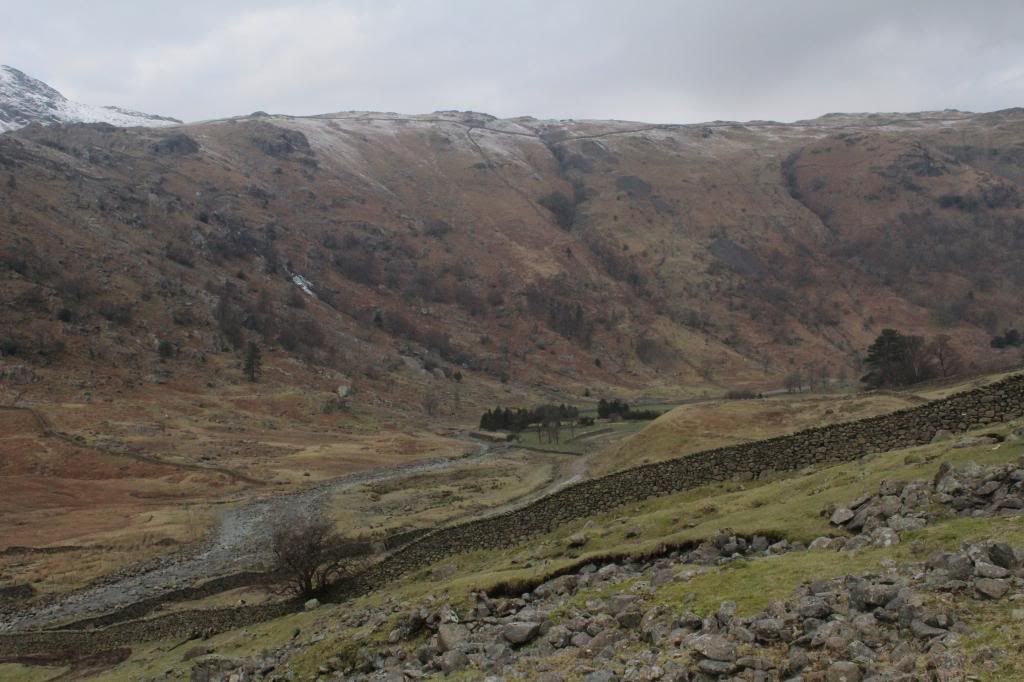 Seathwaite